Finally, the pictures from Sheila's Baby Shower in March!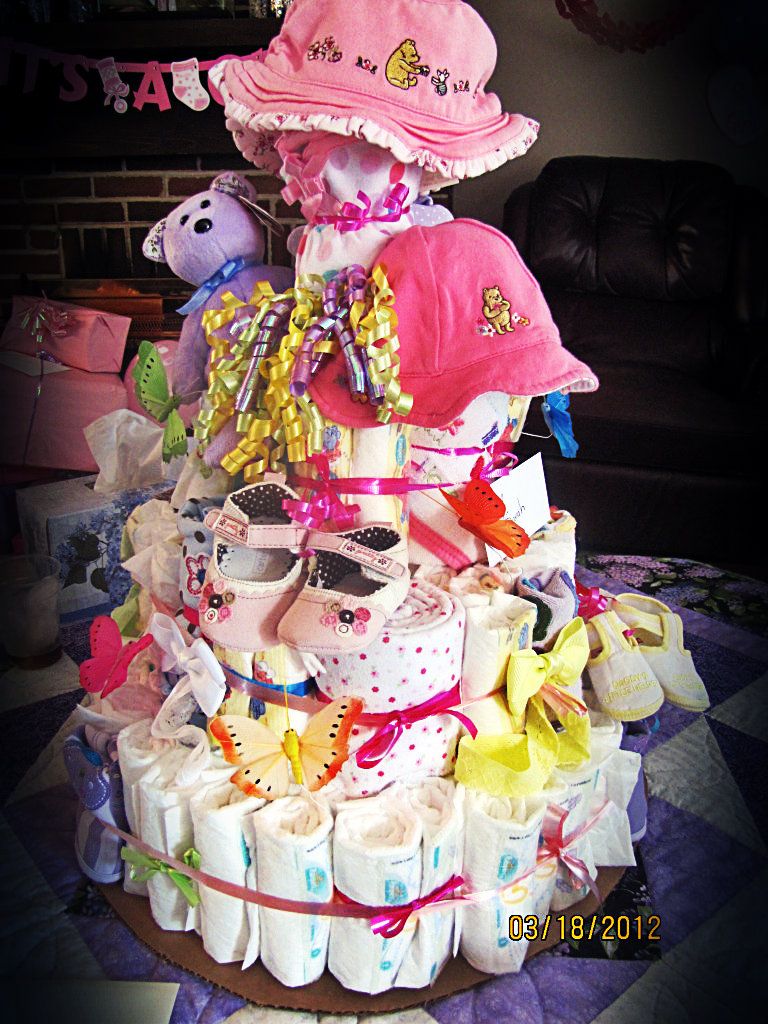 Diaper Cake
This was the first baby shower I ever helped plan. Of course I searched the blogosphere for inspiration for months before hand. I hate to brag, but my diaper cake was pretty fantastic. I bought all of the accessories at a second hand clothing store for children called Little Peeps. It's an awesome little place right around the corner from my house. (Mill St. Bristol, PA) Only cost me $30 for everything! The diapers were the expensive part. I bought the butterflies and ribbon at AC Moore.
My favorite part of any shower are the games. So, of course I made sure we played all the best ones. The clothespin games is one of my favorites.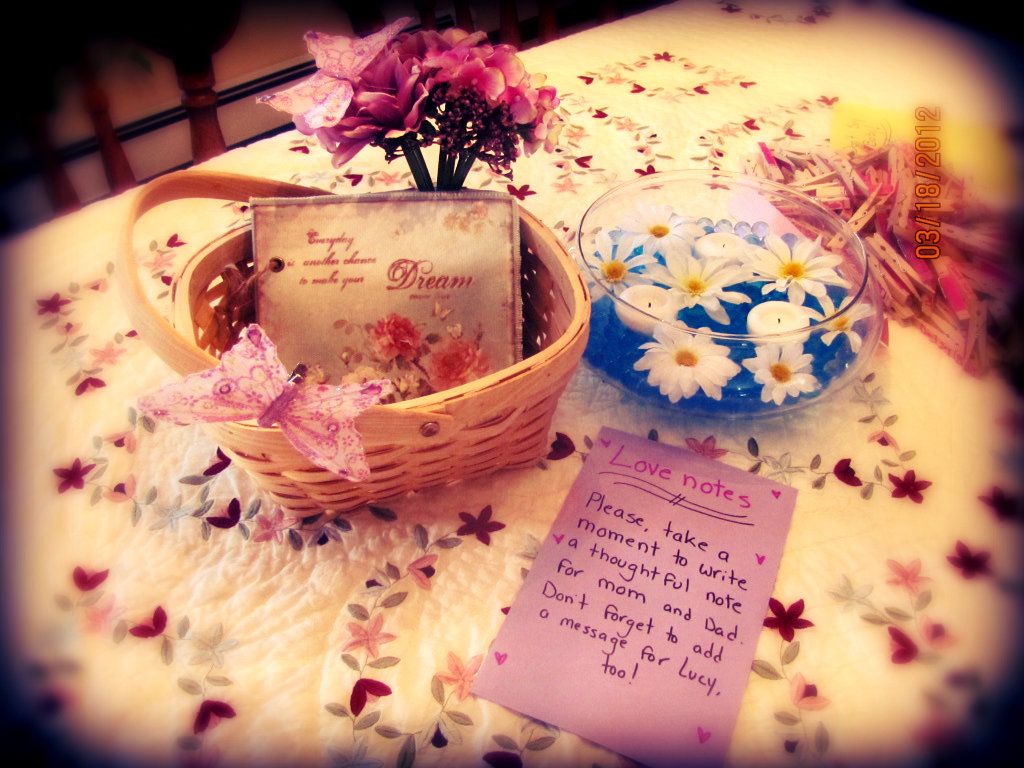 I found this cute notebook at AC Moore that I used as a sign in book. I bought the basket and fake flowers at AC Moore as well to add to the look. I wrote cute notes to explain each "station." But people still seem to ask a million questions! I guess no one ever reads directions. Oh well!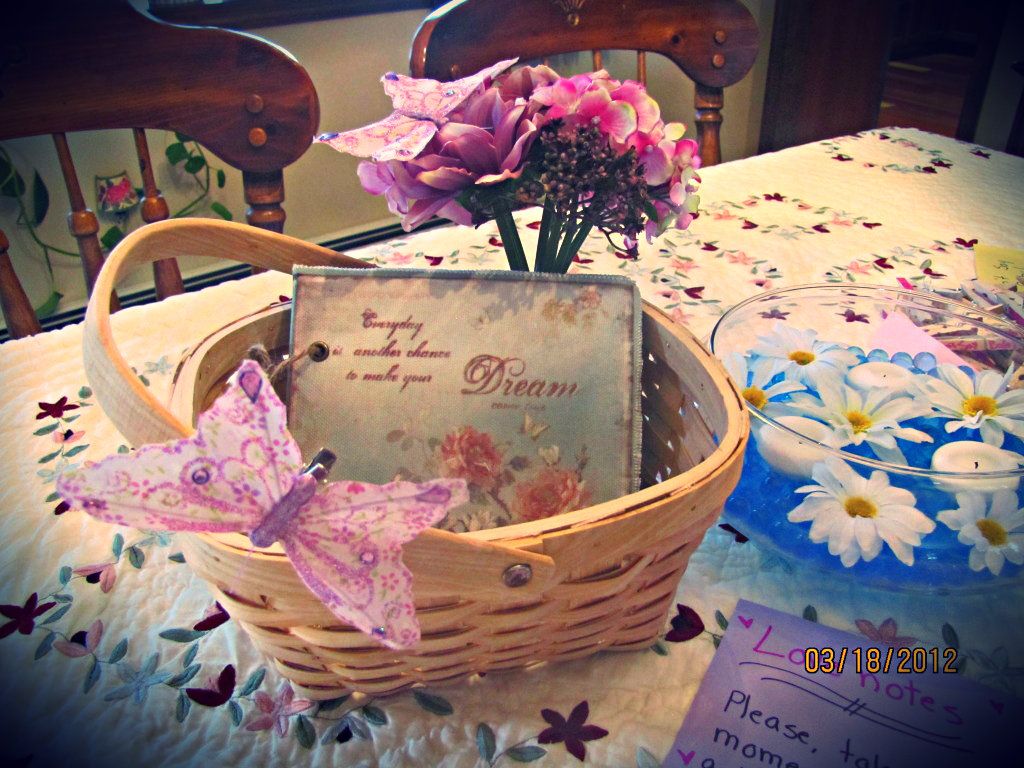 CLose Up of the Sign in book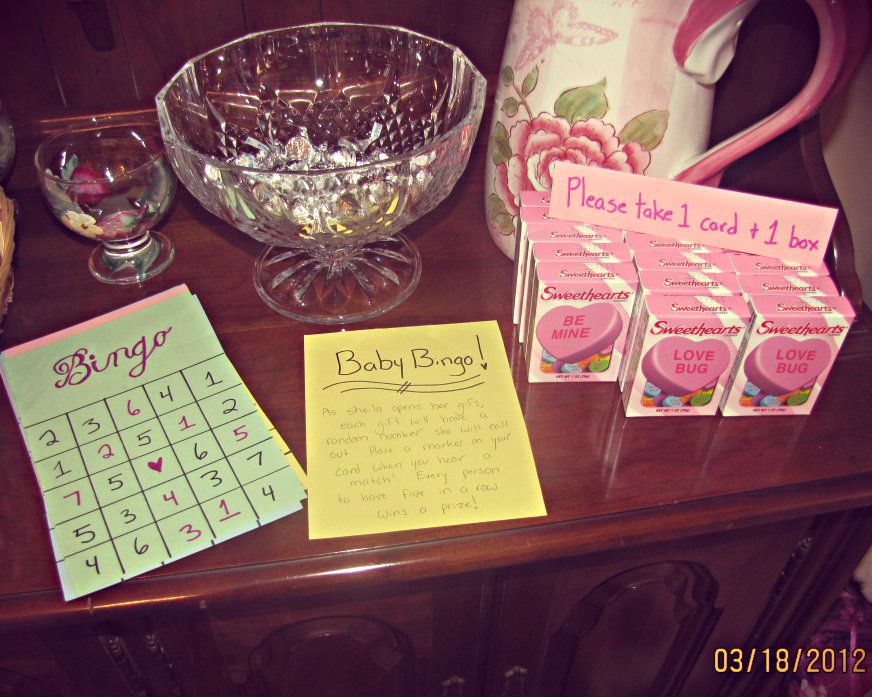 Bingo!
Shower Bingo is the greatest idea ever. I made these cards for a Bridal Shower I helped plan only a month before! (Yes, I was busy.) Ryan was a huge help in making the cards. He made a stencil with graphite paper to streamline the process. Isn't he smart? Haha.
In all the tutorials I read, most people usually use the registry to complete the cards. The squares would say things like 'bottles' and 'crib sheets' and you'd place the markers as they were opened. I had the idea to use numbers instead. I just numbered the gifts as they were brought in, and it worked great! It's perfect because I can reuse them for Baby Showers or Bridal Showers. Less work for me, and it's recycling! You have to be careful while numbering gifts though, so there are no repeats. I was lucky enough to buy candy Valentine's hearts on sale the week after Valentine's Day.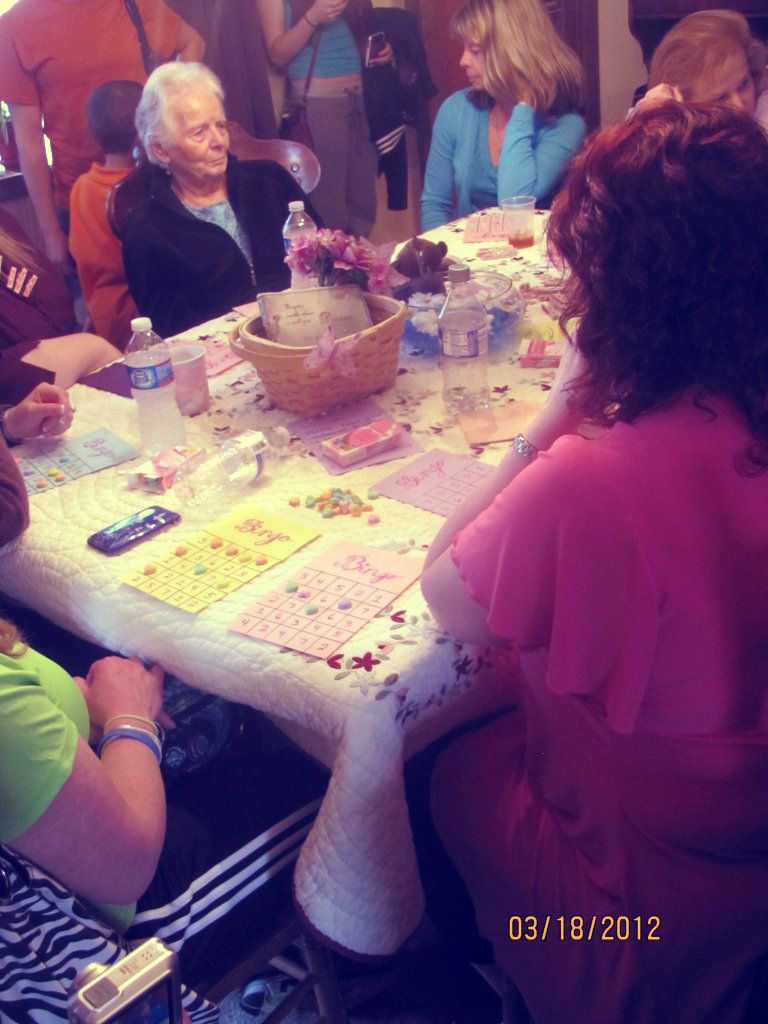 Playing Bingo!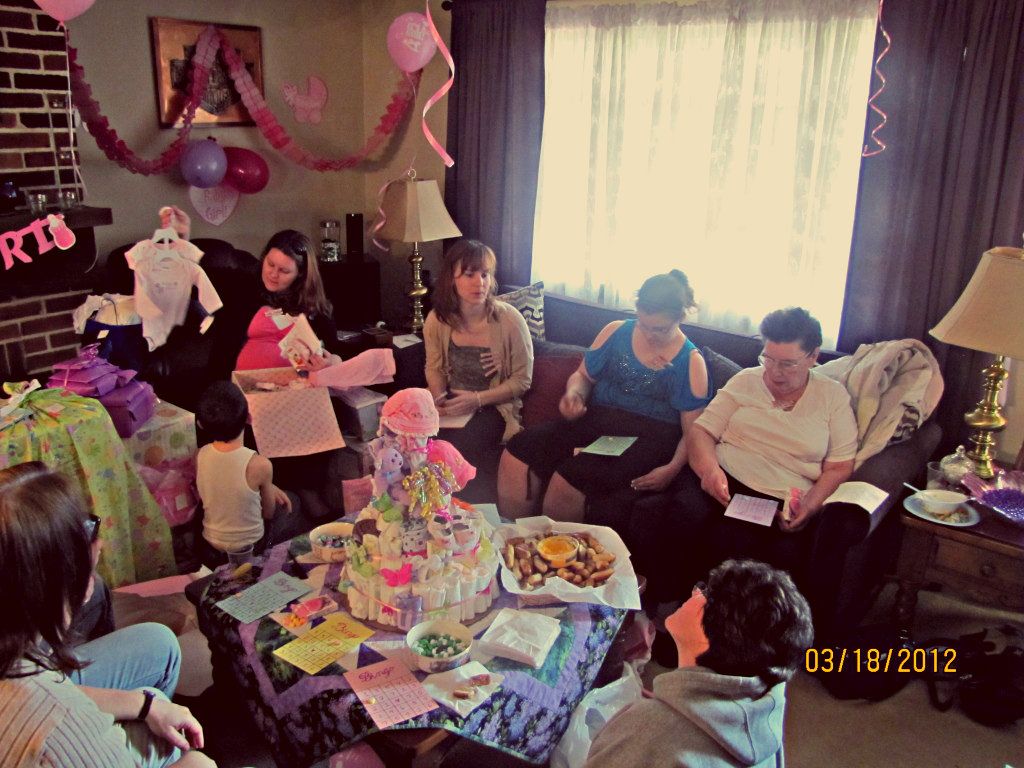 Opening gifts! People get very concerned with their bingo sheets. Haha
Our little helper! Sheila's son, Sean.
Ladybugs and Butterfly Cupcakes!
Not only did I take on the game responsibility, but I also offered to make cupcakes! I love a challenge. My Mom and I scanned the depths of the internet and the isles of AC Moore until we found this great idea. Pretzel wing Butterflies! We used chocolate icing for the bodies and chocolate chips as eyes. The ladybugs were even easier, we just used food dye to make red icing and chocolate chips as spots. The 'head' was drawn with chocolate icing. They came out so great! I have to give credit to my Mom, Dad and sister for helping me. It was a family project!
Sean!
The shower went great. I received so many compliments on the diaper cake. Everyone loved it! The whole day was a huge success. I'm now an experienced shower planner. Haha. I have another one coming next month. Everyone just keeps having babies!
and Lucy arrived just a few days later...
Lucy Maire Wolset March 23, 2012
Uncle Ryan with little Lucy